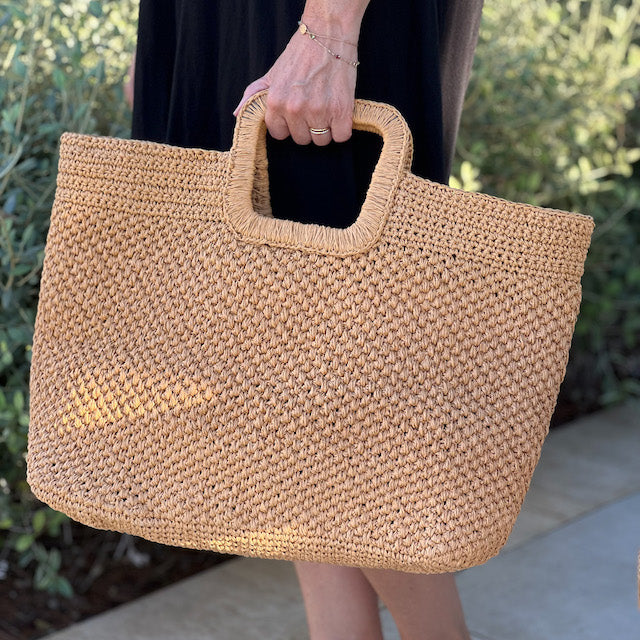 Shop the drop.
Introducing our one-of-a-kind, limited edition, handmade bag collection.
Please note that all pieces in this collection are limited in quantity and will be sold on a first-come, first-served basis.
Our method.
Over the past five months, we've been working to create this unique and stunning collection of handmade bags.
All of our bags are crocheted using dyed kağıt, a woven paper similar to raffia, and typical to Turkey. As every piece we produce is handmade, it is unique and one of a kind. Depending on the style, each bag can take a few days or up to a month to make.
We're excited to share a part of Turkey that has sustained, both economically and personally, generations of women. Read more about crochet and hobby culture in Turkey here.