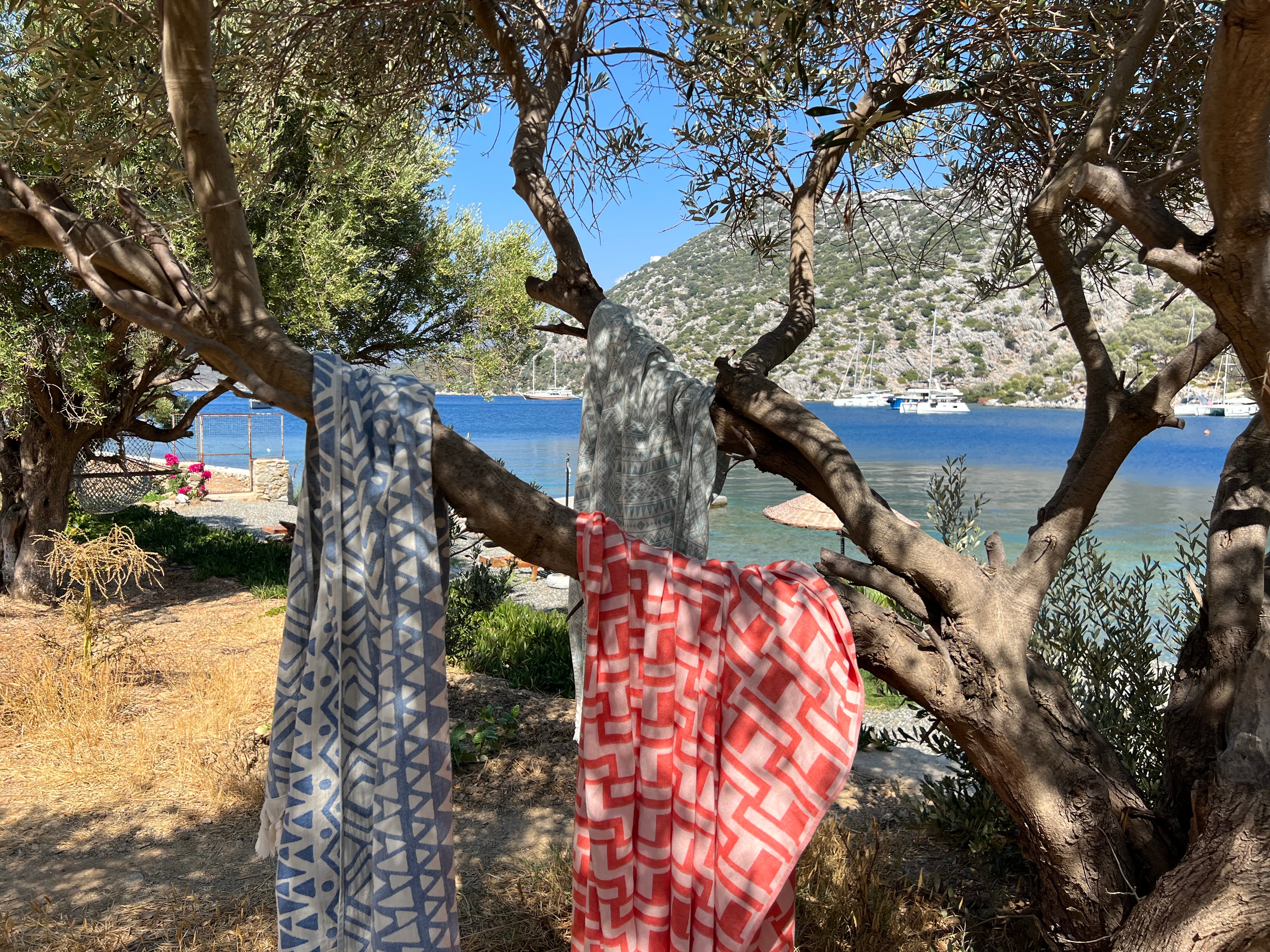 Peshtemal Beach Towel

Our take on the classically thin and versatile Turkish beach towel, our peshtemal are extremely quick drying and good for just about anything and anywhere.
Have a closer look.
Our peshtemal beach towels are perfect for on-the-go. They're lightweight and absorbent, so you won't be left wet all day.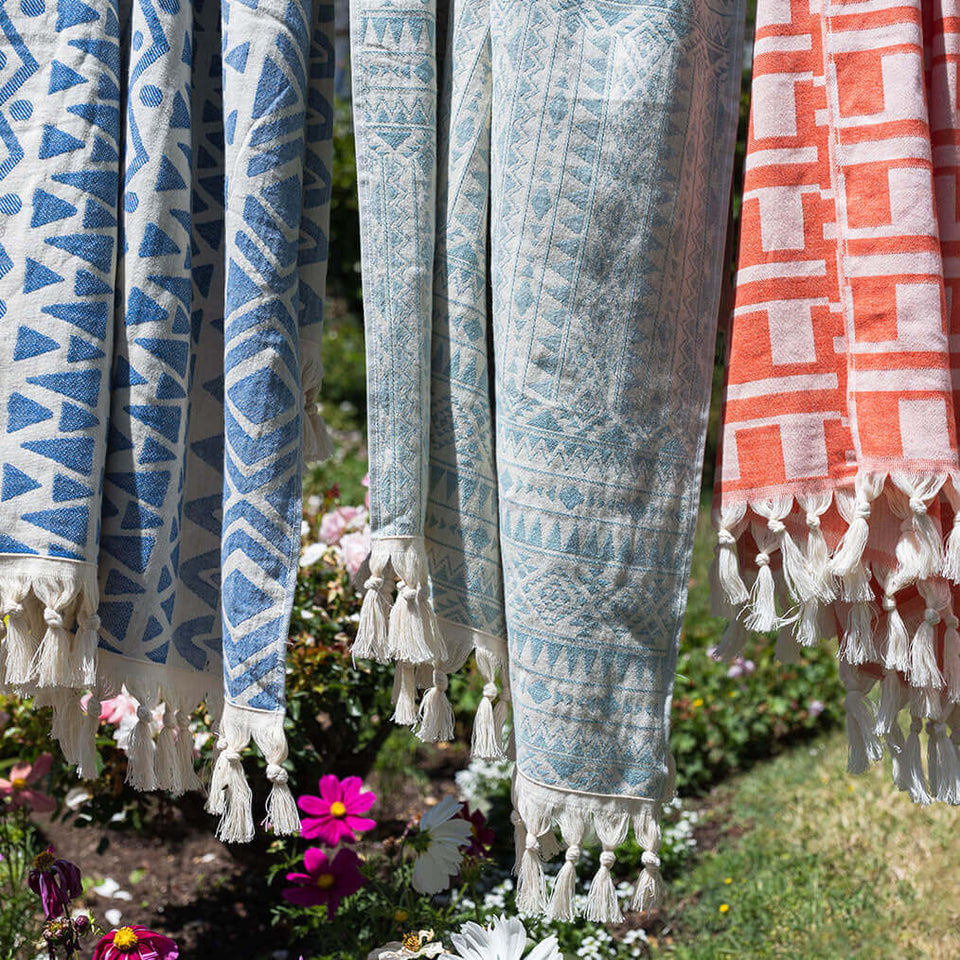 The Versatility of the Peshtemal
A peshtemal (or peştemal, peshtamal or pestamal) is one of the oldest forms of woven cloth and can be seen in ancient Egyptian hieroglyphics showing men and women wearing peshtemal wrapped around their waists.
read more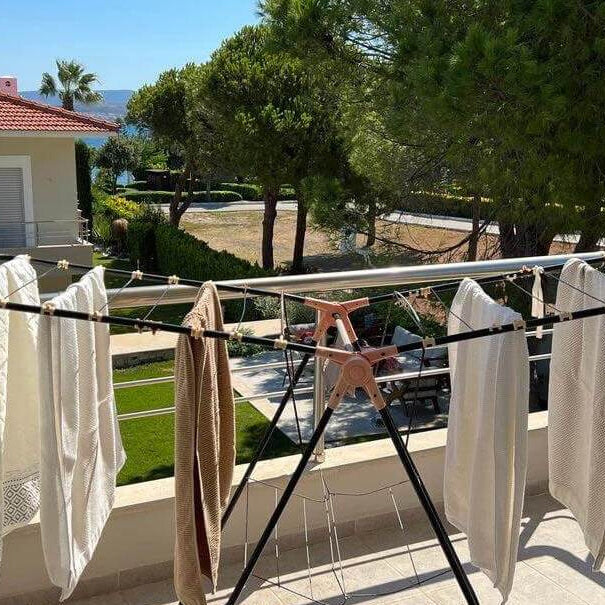 How to care for your towels
It's our intention to create high quality towels that take minimal effort to keep looking great. Here are our tips for keeping your bath towels and peshtemal looking fresh and clean for years to come.
Click me!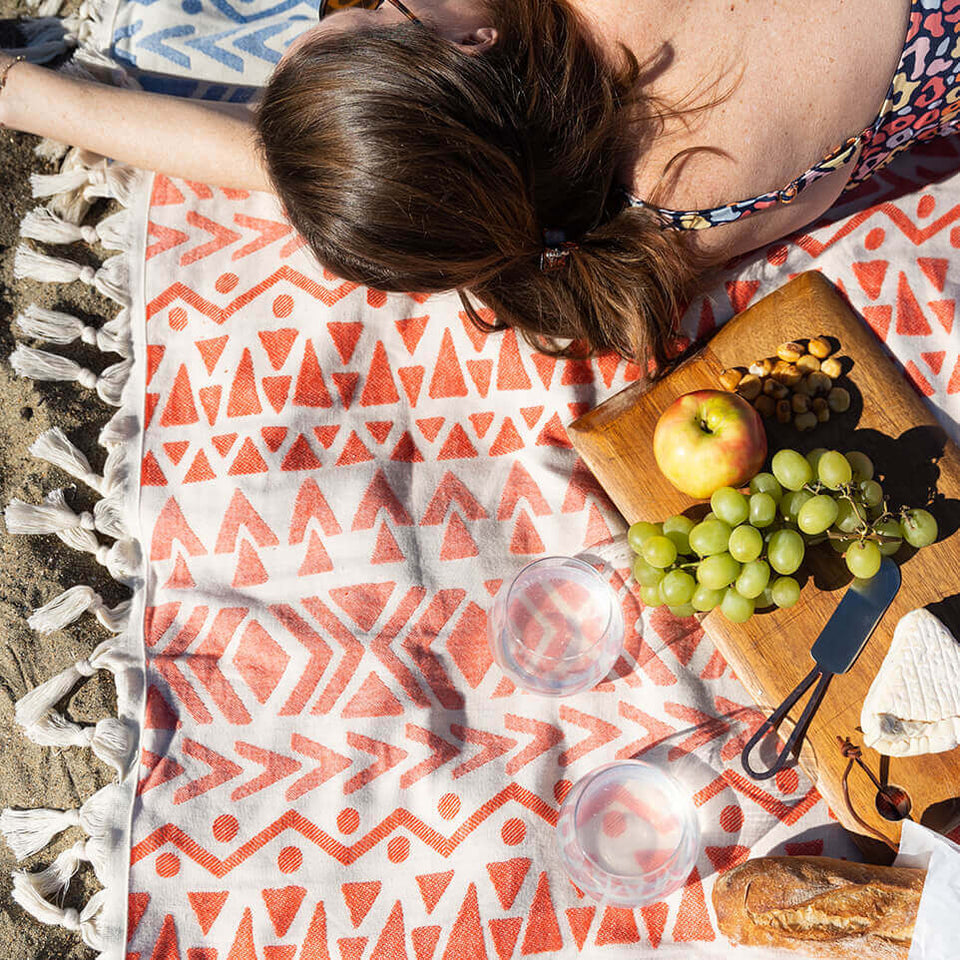 The benefits of using a Turkish Beach Towel
When it comes to enjoying a day at the beach, comfort and convenience are paramount. And what better way to elevate your beach experience than with luxurious and stylish Turkish peshtemal beach towels?
read more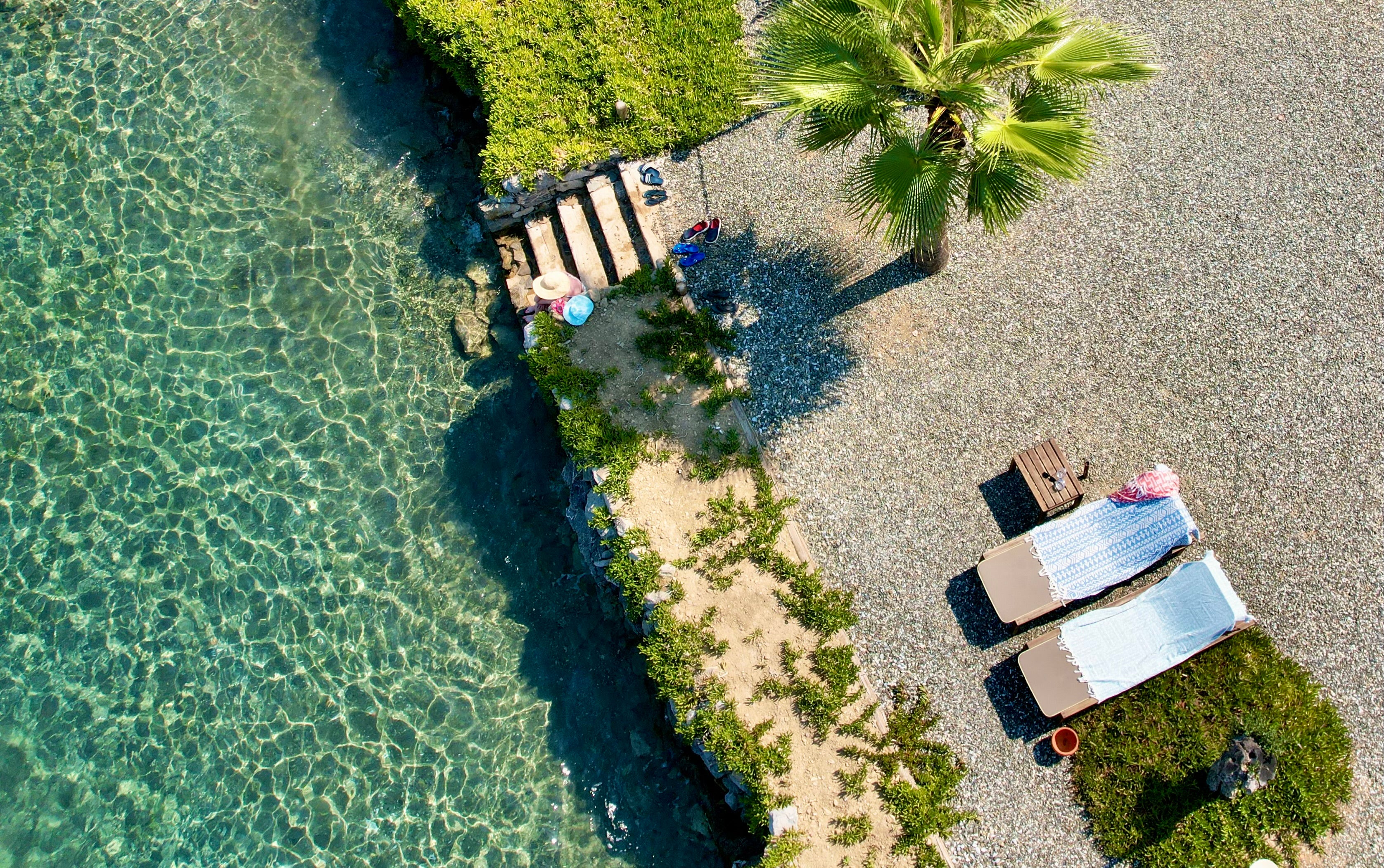 Keeping the planet clean
We are committed to sustainability and eco-friendly best practices, which is why we donate 1% of our annual revenue to organizations fighting our global climate crisis. And, we offset all carbon emissions and reinvest in renewable energy projects around the world.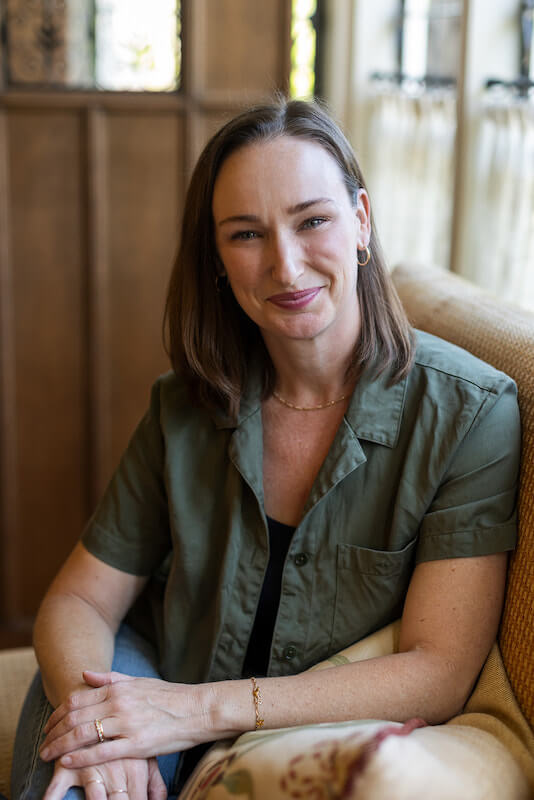 A note from Rory
As a California native, I spend part of the year living in Turkey with my family.
I love sharing the beauty of the Mediterranean home aesthetic and am passionate about bringing high quality, hand crafted pieces to the US.
To do this, I've built a network of trusted, family-run, textile makers that have decades of experience.
Our products are ethically and responsibly made so we can feel good about the things we use every day.