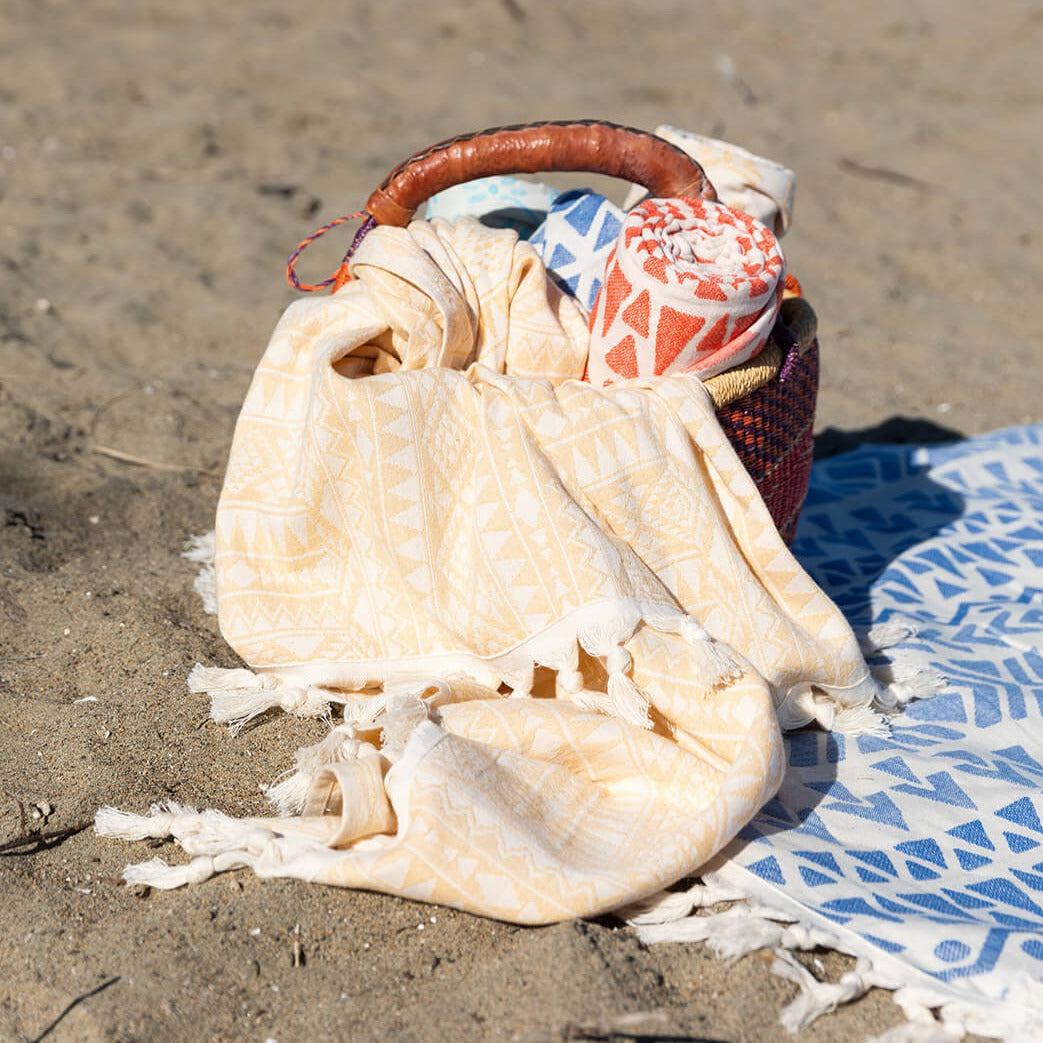 Highly recommended!
I love the versatility, bath towel, beach blanket, beach cover up.
So glad you're loving it, Crista! Thanks for the review :)
Fantastic!
Super fan! I've used this peshtemal for so many things - it's perfect for the pool and I even used it as a table cloth at an outdoor dinner party. Would make a great gift!
How do they feel?
Our Turkish peshtemal beach towels are extremely thin and surprisingly absorbent. They're the perfect towel for when you're on the go.
Frequently Asked Questions